Take a look around Denver Metro neighborhoods and you'll find a variety of home styles. The diversity reveals the history of our city with the vast changes in design over the years. Here's a peek into the ten most popular architectural home designs you'll find in and around Denver.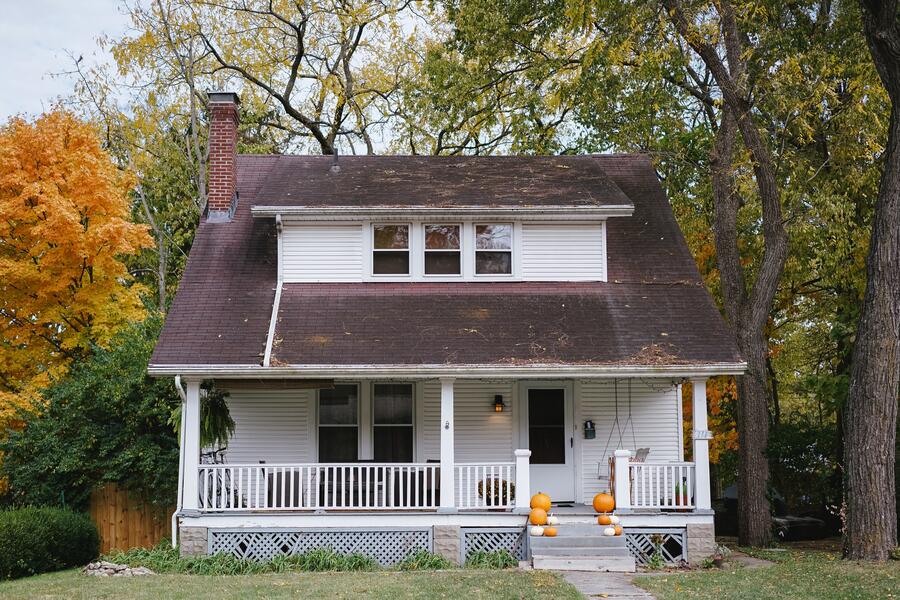 Bungalow
This home is known for its signature pitched roof, wide porch, and wood trim throughout. Its size is on the smaller side making it cozy year-round, yet it maintains an open feel making good use of its modest space. These homes are classified as a Denver essential as they tend to sell quickly when priced competitively.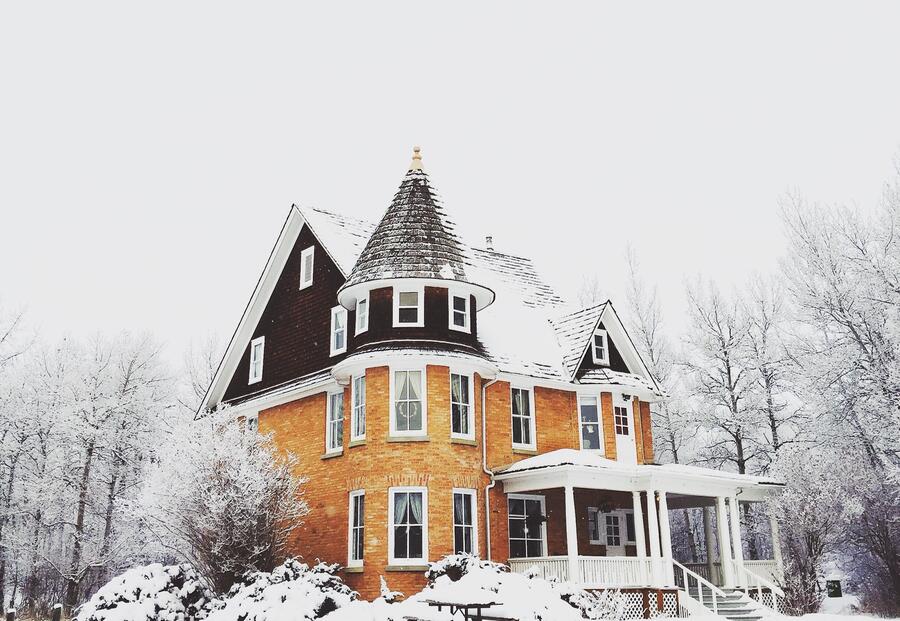 Victorian
Imagery might pop into your head when you think of this home design - a steep roof with a striking tower. It's large and commanding with two to three stories, a wood or stone exterior, and elaborate asymmetrical shape. Its decorative trim may or may not be to your fancy, but it's what makes this home distinctly Victorian.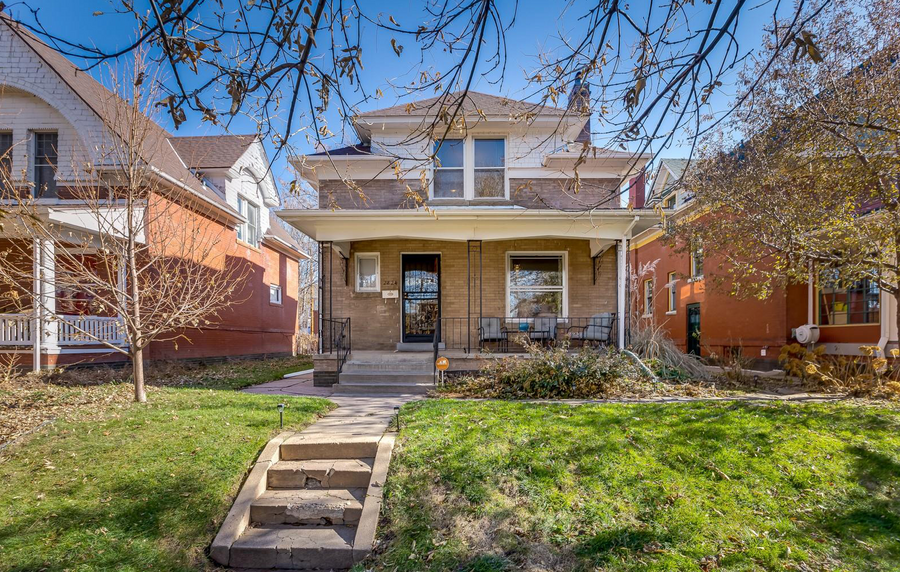 Denver Square
A 5280 home design that was modeled after the American Foursquare style. A two-story box-shaped home with all four vertical sides maintaining the same height as the width of the home. It is predominantly built of brick, has a large front porch with or without second story dormers, a hipped roof, and a fairly plain exterior. The interior is incredibly efficient consisting of four large rooms with distinct arched entries between common spaces.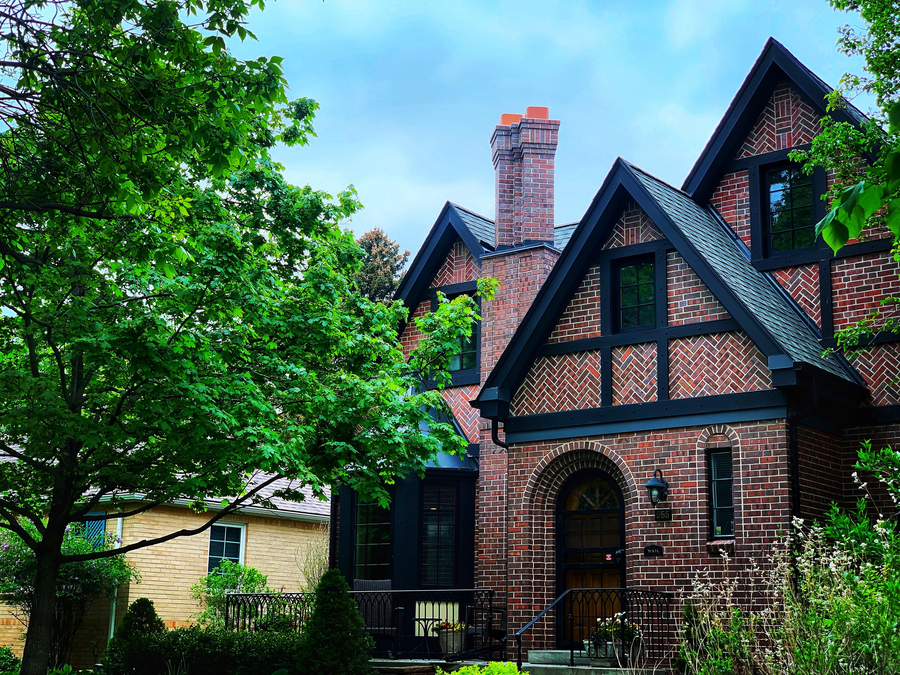 Tudor
Characteristics of a Tudor home classically maintain a steep pitched gabled roof with a decorative chimney and elaborate facade of wood-timbering across the front of the home. Board or batten doors with arched entries, groupings of casement windows, and the building made of brick or stucco make this home distinctly identifiable.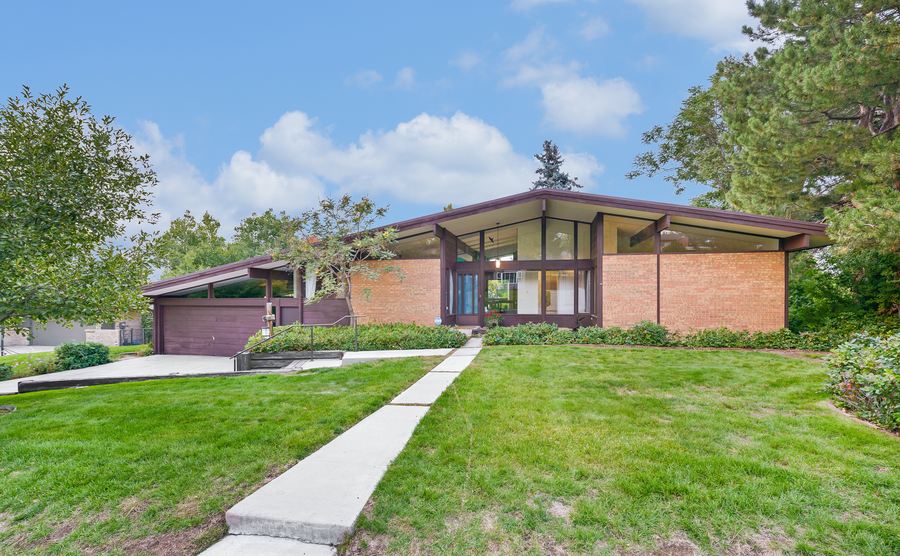 Mid-Century Modern
Built from the mid-'40's into the '80s, this style denotes elements encouraging healthy living - large windows or sliding glass doors with various viewpoints to the outdoors and changes in scenery as you move around the home. Roofs are generally flat or have a simple gable. Changes in elevation are a common feature such as steps between rooms, partial walls, or varying heights of cabinetry or lighting.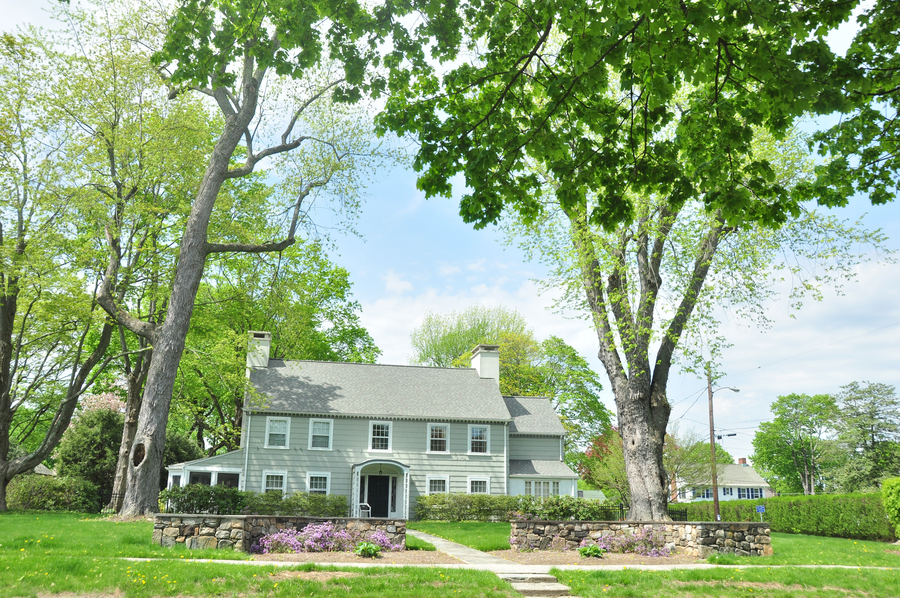 Colonial
A home with symmetrical design featuring the door exactly in the center. To the left and right of the door, the same number of windows is reflected on each side. A boxy or rectangular two or three-story home with flat-sided architecture, a relatively plain exterior, and a traditional interior room layout with the kitchen and family rooms on the first floor and the bedrooms on the second floor.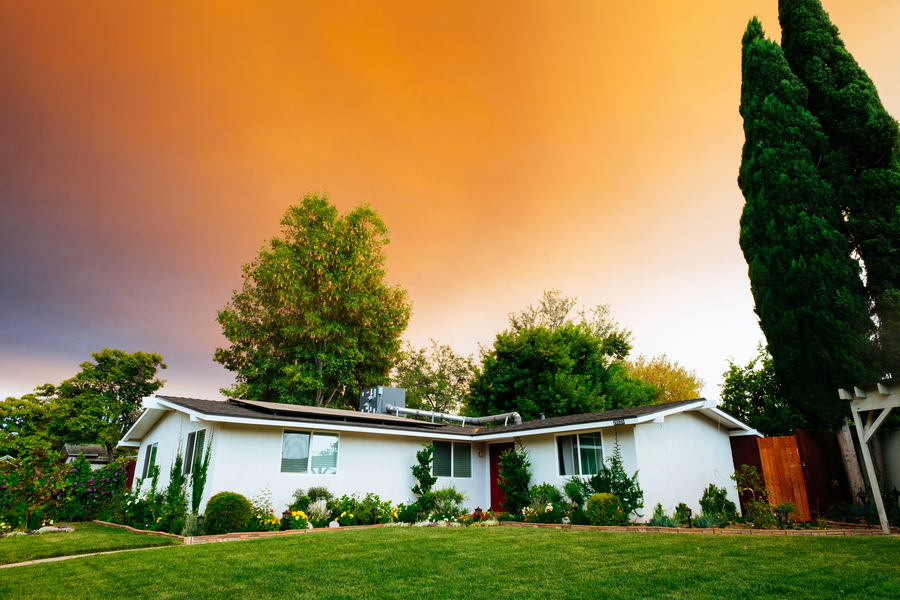 Ranch
A single-story long and low-profile home with dedicated patio space for outdoor living. Ranch-style homes are generally rectangular, "U" or "L" shaped in design with an attached garage. They are widely popular for their open concept floor plan and large sliding glass doors making entertaining practical.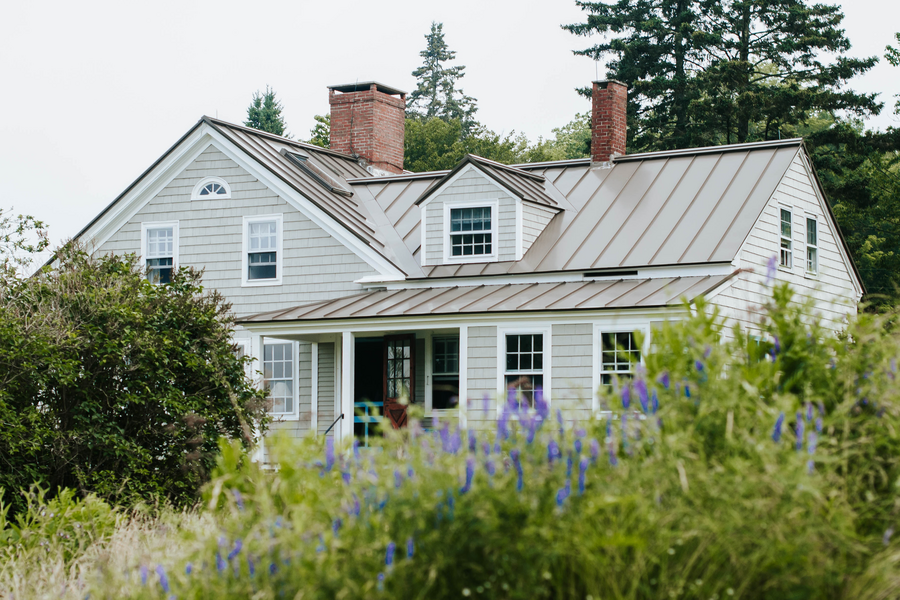 Cape Cod
Quintessential Cape Cod homes boast a modest facade consisting of a clapboard or shingle exterior which takes on their classic gray tone as they weather over time. Built of wood-frame, these homes are shallow in depth, low to the ground structures with a plain yet attractive geometry. The central front door is a requirement along with the two windows on each side.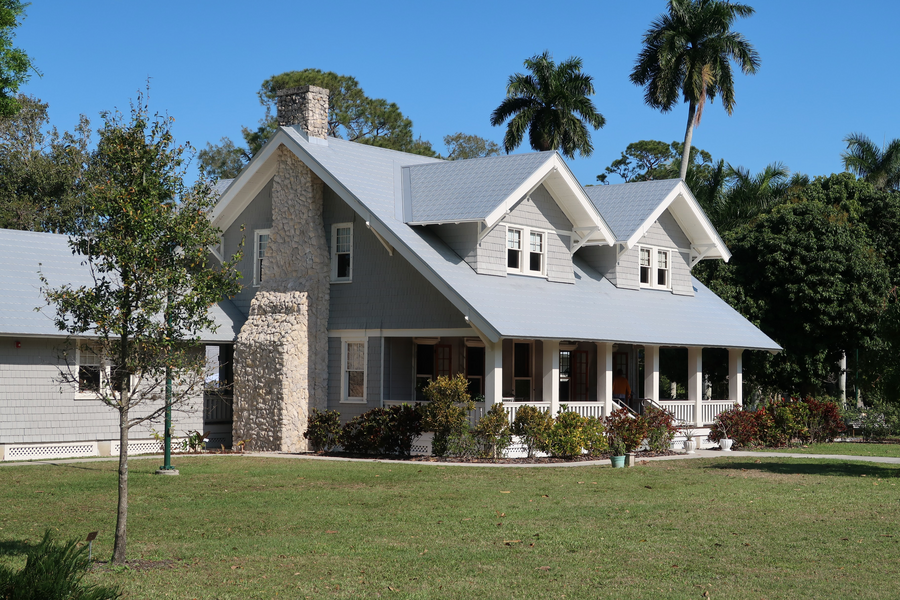 Craftsman
A charming understated structure, the craftsman home maintains beautiful wood features and fine attention to detail throughout. Each part of the house is thoughtfully blueprinted with intentional and custom design including built-in shelves, window seats, reading nooks, an array of mixed metals, a large cozy fireplace, and hand-carved accents. The exterior generally consists of a low pitched roof, low-hanging eaves, wide-beamed columns, and a large front porch.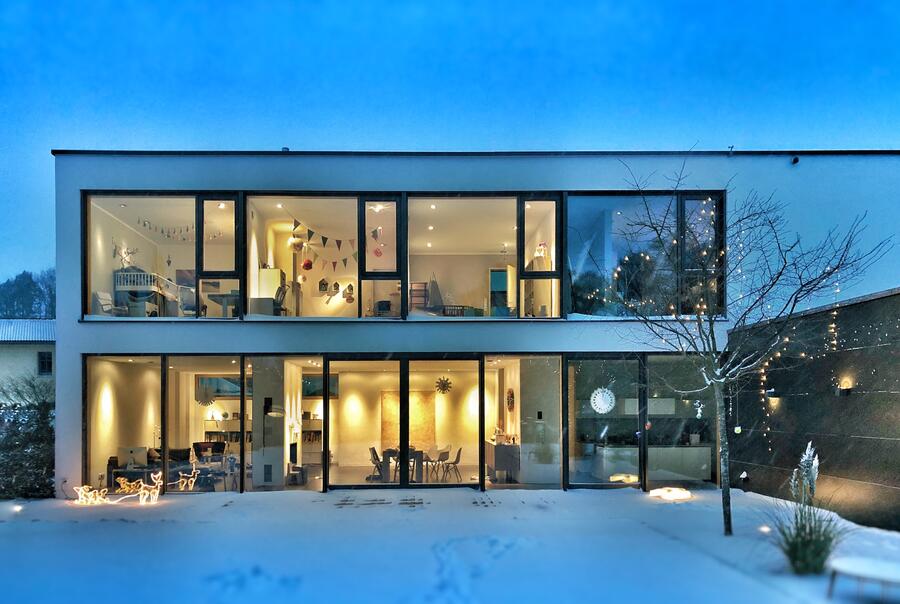 Contemporary
Classifying a home as Contemporary is a broad description. But put simply, it means the architectural design of the present. It incorporates natural and sustainable building materials, and design elements with a warmer feel than modern design yet still boasts clean lines and large windows. Contemporary architecture breaks the mold of traditional design with an asymmetrical facade and large geometric shaped windows. The interior lets in an abundance of light and maintains an open concept floorplan throughout.
Whether you're interested in one of the above styles or have a completely different design in mind for your next house; I would love to help you find your dream home. As a realtor, I have the resources available to help you find the home that suits your wallet and your style. Contact me today!
https://americanhomeagents.com/home-trends/denver-home-styles
https://blog.usajrealty.com/posts/architecture-101-the-10-home-styles-that-are-most-popular-around-denver
https://www.modedenver.com/tips/5-popular-denver-home-styles-find/
https://www.hgtv.com/design/decorating/design-101/all-about-mid-century-modern-architecture
https://www.mymove.com/home-inspiration/decoration-design-ideas/contemporary-home/
https://www.elledecor.com/design-decorate/interior-designers/a27437794/craftsman-style-house/
https://www.housebeautiful.com/design-inspiration/a24516732/what-is-a-cape-cod-style-house/
https://www.khov.com/blog/what-is-a-ranch-style-house/
https://www.wentworthstudio.com/historic-styles/tudor/