Growing up in Colorado, it was always worth a good chuckle when someone would ask me if I rode my horse to school.  For anyone who had never visited, this area was a picture of some old west movie and a place where rough-living was inevitable.  Not-so-secretly anymore, the Denver area is a city with the perfect backdrop of mountainous glory. In the last 5-10 years, the city has transformed into a cultural, artistic, and lively urban mecca rich with a history of people moving West in pursuit of the American Dream.  All the while, it has maintained its deep-seated outdoorsy heritage that inspires people to hike, ski, climb, and camp as often as possible. No longer the wild west speckled with rustic cabins, Denver has grown to become a place of luxurious city living and adventure waiting in the wings.  
This city now rivals some of the most lavish cities on the coasts.  Come explore some of the luxury homes available in and around the city.  Whether you are interested in an elegant house near the mountains, or you are looking for an urban retreat with top of the line amenities, Colorado offers it all.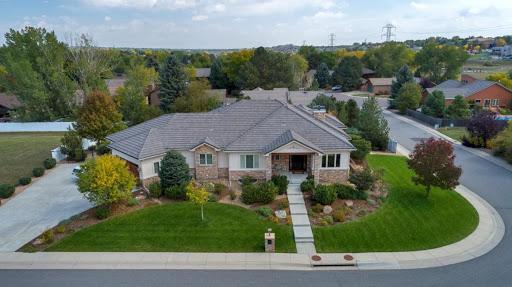 Our first stop is an extravagant home in the city of Arvada.  Located close to the Van Bibber trail, this custom-built home offers a gorgeous floor plan and an impressive space for entertaining.  The kitchen area is complete with a built-in wine rack to house your collection of pinots, cabs, and nebiolos perfectly. A breakfast bar as an endcap to the kitchen will delight even the pickiest of pallets.  The large windows surrounding the space will allow your family to enjoy Colorado's three hundred days of sunshine without fail.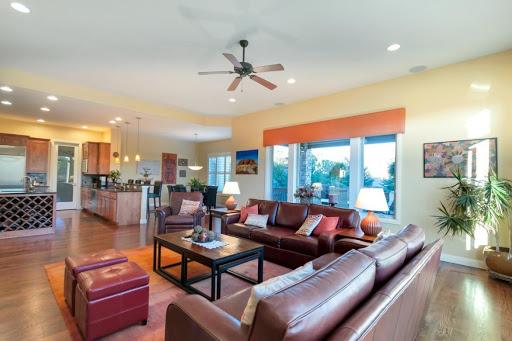 When dinner is finished, you and your guests can descend the grand staircase to the basement for a round of pool and post-dinner cocktails.
Luxury could be your new home, and this 5 bed, 5 bath house in Arvada will be on the market soon.  
Next on our tour of high-end homes is one in the Berkley neighborhood, Northwest of Denver.  It offers many of the amenities that one would hope for in the city. It is walking distance to the Tennyson cultural district where the Book Bar is one of the best places in Denver to have a book club discussion, and it is a short Uber ride away from the Highlands neighborhood.  With the local amenities close at hand, the opulent interiors of this home are a sanctuary from the hustle and bustle of city life.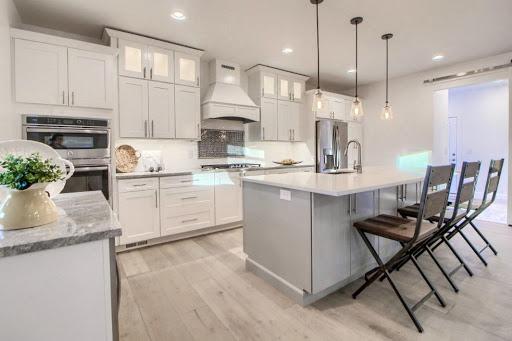 This gorgeous kitchen is bound to make any chef jealous and offers the perfect place to recreate the meals you have enjoyed at the local Farm to Table restaurants in your own home.   Why stop there? You can invite your friends to enjoy the meal as well and host your guests in the stunning living room that is open to the kitchen and dining area. The sparkling layers of lighting will highlight and emphasize the top of the line finishes throughout the home, and your guests will feel warm and welcome.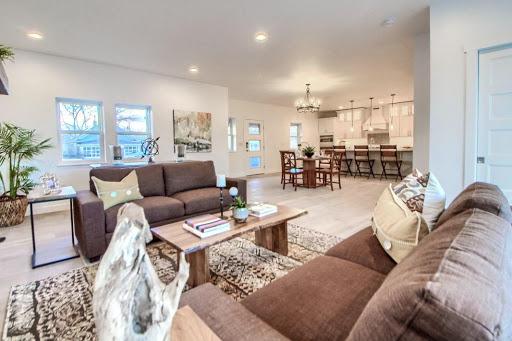 If you prefer an urban feel, luxury is not far away.  A new, modern residence in Denver may be just what you have been looking for to increase your quality of life.  The Coloradan, a new high-rise being built right next to Union Station could turn your commute into a short walk or a 20-minute reading session during your light-rail ride.  That would be enough to sell me right now, but it also offers open floorplan 1-3 bedroom residences.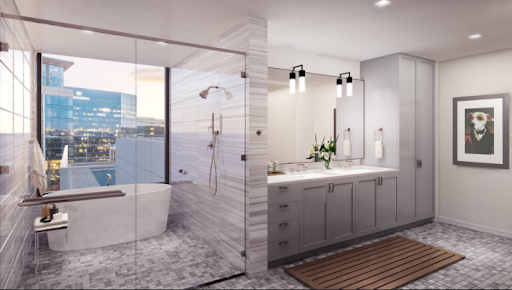 Host your friends and holiday parties in the member's lounge complete with pool table and wet bar. Enjoy Colorado's hot summer days by the roof-top pool and get ready for those pool days at the fitness studio.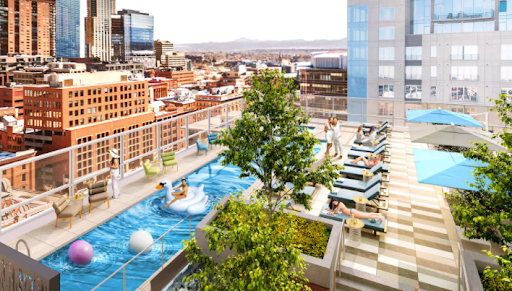 If you would like a happy medium between the suburban oasis and the downtown dwelling, take a look at these lavish new townhomes by Sloan's Lake, Lakehouse17.  This beautiful mix of modern finishes and outdoor living are the perfect balance between city and suburban life. These elegant new condos and townhomes are a stone's throw from one of the city's most lovely parks.  They offer a fitness center, an outdoor pool, and modern finishes within the residences.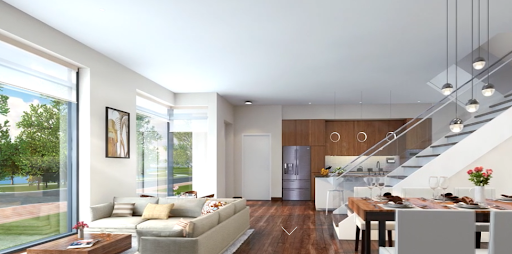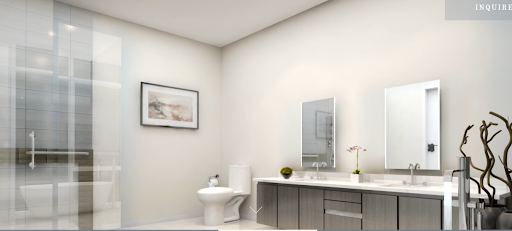 Now that the secret about Denver is out and the city has grown into its own elegance, luxury is within reach.  You can enjoy the amenities of these magnificent homes or others located around Denver. To see any of these options, or to explore more neighborhoods in the Denver metro area contact me.